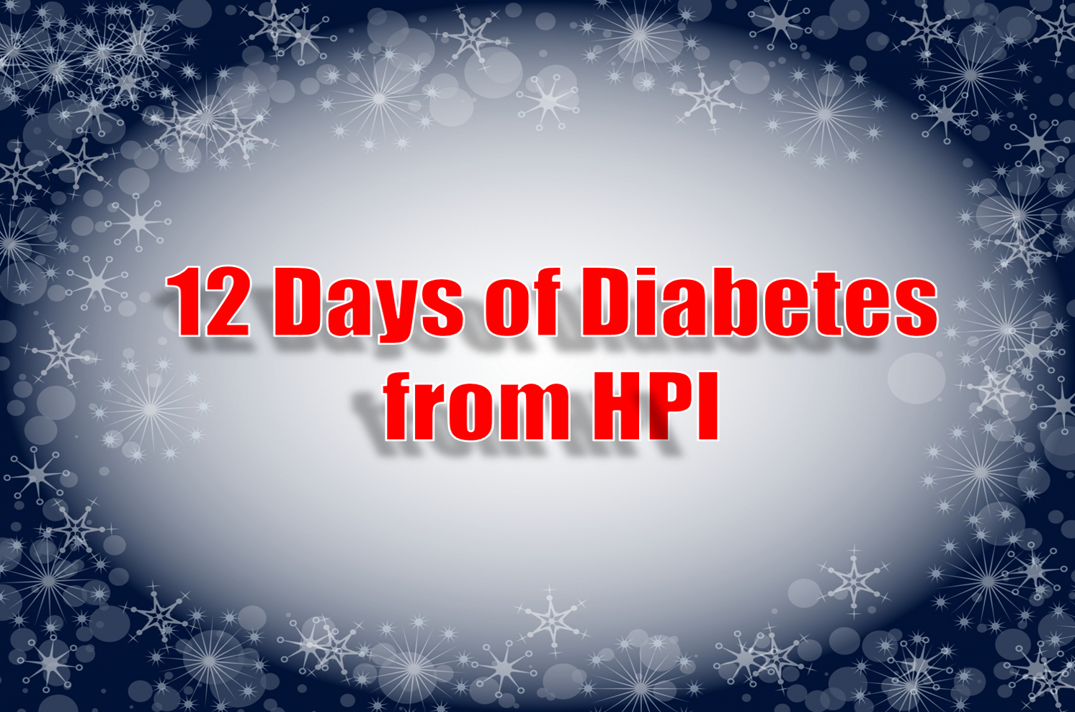 The 12 Days of Diabetes from the Health Performance Institute!
Continue on to learn more about it.
Starting December 12 and finishing December 23, we will host a FB Live video each day. The videos will be short – 3-5 minutes – and will discuss some of the things type 2 diabetics struggle with on a daily basis. A few of the scheduled topics include discussions about food and hunger, the good news and bad news surrounding type 2 diabetes, how what you have been told about exercise is probably wrong and a lot more. See the image for a list of all 12 topics.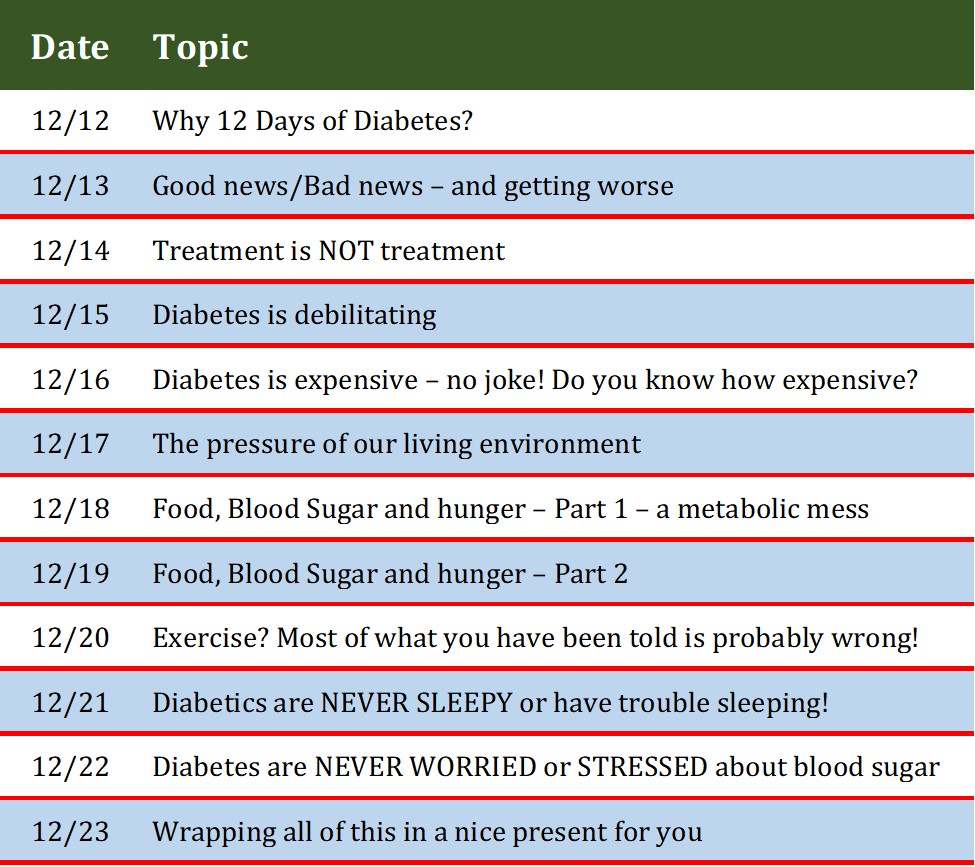 In each of the videos, we will discuss the topic and tell you what to do so you can improve your condition.
Type 2 diabetes is a serious condition. It's expensive and debilitating and we don't seem to be making progress in treating the condition. If you are serious about improving your health and making real progress in controlling your diabetes, the 12 Days of Diabetes from us is what you need.
Please join us. Everything is free and there are no strings attached. Please tag all of your friends, family members, co-workers and anyone else you think should hear this information!
Click here to view this event on Facebook. When there, scroll through and click "Going" for all 12 days of Diabetes. While the first live video is scheduled for noon on December 12, we will be hosting the live video each day at a different time, depending on scheduling. So click "Going" to stay updated on the next video times!