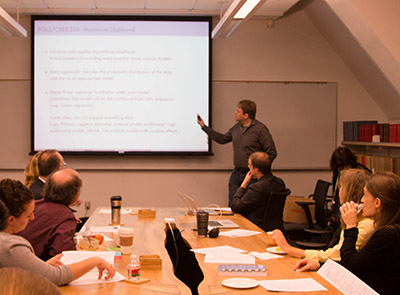 What is the Academy Health Coaches Program?
If you have ever heard of a "Train the Trainer" program, this is very similar!
If you have an interest in health and fitness and enjoy helping people, but work in the corporate world, this might be exactly what you are looking for.
With The Academy Health Coaches program, you get the best of both worlds. You keep doing your regular job while at the same time, you get to help your co-workers improve their health.
You Deliver The Academy!
Through our training, we teach you the principles of The Academy, which allows you to deliver it – just like we do at the Health Performance Institute.
The Academy is based on 4 principles of health: food, sleep, stress and exercise.
Through these 4 principles, we have 12 different seminars that get delivered to those enrolled in our program. The objective is to help people improve their health enough to where they no longer need prescription medication for things like type 2 diabetes, high blood pressure and high cholesterol.
And we go way beyond the most common approach of counting calories and doing exercise. Here are two examples: 1) We start with how and why the body gets hungry. This is a complex issue but we try to simplify it as best we can – both the physical and psychological aspects; and 2) We don't even discuss calories until the last module of the program.
Training is divided into the following major topics:
Content and Material: This covers the 12 different Modules that are part of The Academy. We go over these and all of the material that is included.
Technology Training: This involves covering all of the aspects on the technology side of The Academy, including using the website, creating a member database for website access and more.
Measurement Sessions: This covers all aspects of our measurement sessions, including how to administer the questionnaires, taking girth measurements and performing body composition measures.
Sign up and get access to our PDF document on The Academy Health Coaches program with more details!