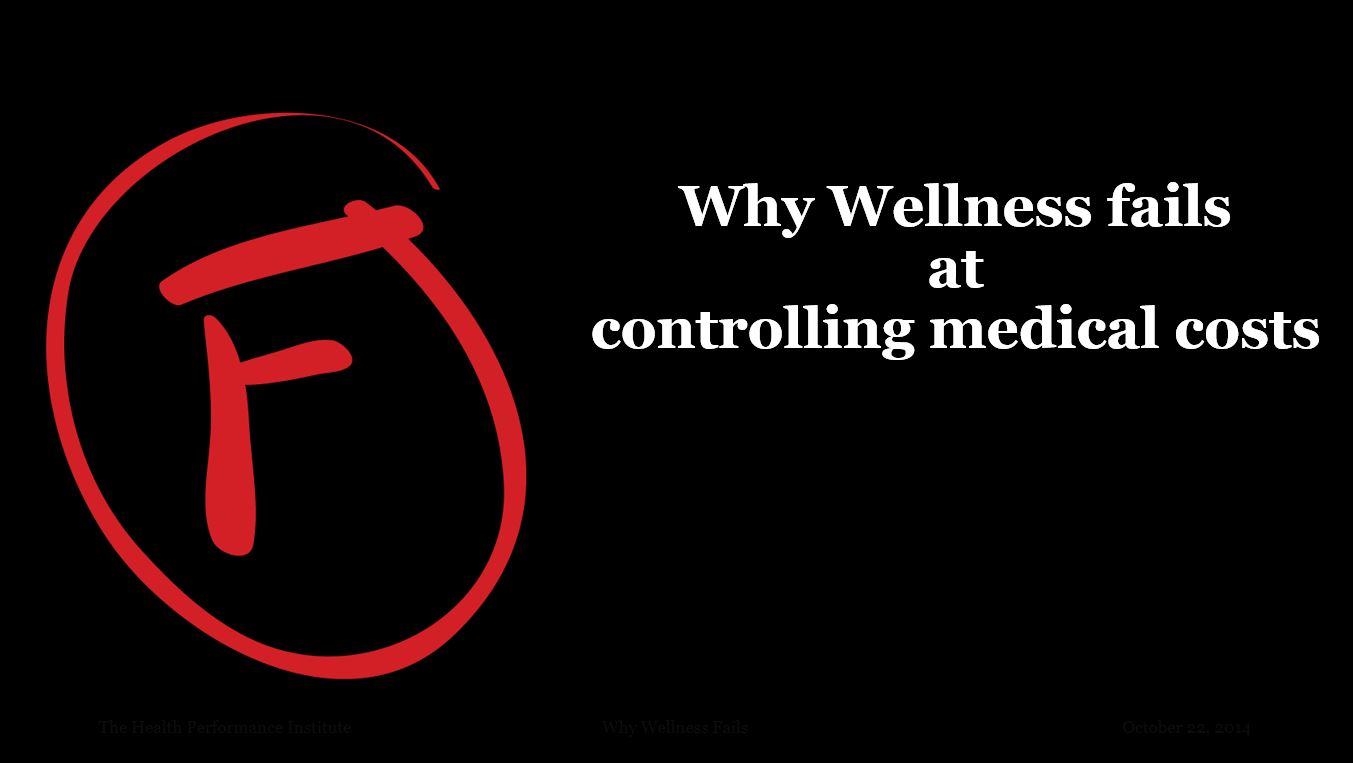 Below is the recording from our webinar on Why Wellness Fails to control medical costs, recorded on April 13, 2016.
To stay up-to-date with the latest news and offerings from us, we encourage you to sign up for our newsletter, which you can do at the bottom of this page.
Note You are already subscribed to our list if:
You are or were enrolled in The Academy, the HPI Diabetes Academy or one of our Preview Accounts.
If you filled out the form to attend one of our webinars or other online events.
If you are not sure, submit the form and if you get a notice that your email address already exists in the database, you are subscribed
Please share across all of your social networks!
The information included in this webinar is important. We know the drill – healthcare costs are crippling all of us. However, with the right approach to wellness and by implementing the right programs, we can have a significant impact!
Unfortunately, the standard, run-of-the-mill "Wellness Programs" are unable to accomplish this!
If you have questions or need help, download the vCard for Brian Sekula (below) and reach out. We are glad to help!
---
Connect with us on social media!
Like us on Facebook – 17,000 + fans page and growing! We post there daily.
Connect with Brian – on LinkedIn – Facebook – Twitter
One last thing…If you made it to this page and are not on our email list, fill out and submit the form below. This will allow us to keep you up-to-date on all of our presentations, programs, news and more! (BTW, there might be some free stuff by getting on our email list.)
---
Links for further reading
One slide in the webinar had links to additional articles on our website(s). Here the links:
To stay up-to-date with our latest webinars, offerings and more, subscribe to our mailing list!